Date posted: June 15, 2017 - 5:53pm
Last updated: June 15, 2017 - 5:54pm
Alert Type:
Scheduled Maintenance
Microsoft recently released several critical security patches which must be installed as soon as possible. Due to the nature of some of these security vulnerabilities, ITS has tested and will deploy them to your PC starting June 19.
Additional details about these critical security patches can be found in Microsoft's Security Advisory.
How will this affect you?
On June 19, users on tagged Windows devices will begin to see notifications regarding software updates. Following the instructions below will allow the patch to install successfully.
What do you need to do?
We recommend following the instructions below before June 21 at 8 p.m. If you do not restart by this time, your computer will automatically reboot at 8 p.m. on June 21, potentially causing you to lose work you have not saved.
To apply the updates: 
1. Click the pop-up window on the bottom right-hand side of your screen. 
On Windows 7: 



On Windows 10: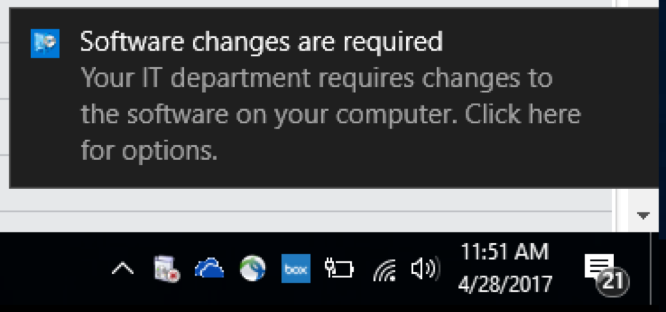 2. If you do not see the notice, click on the SCCM Notification icon:

3. On the Software Center Window, select Apply all required changes now, and click OK.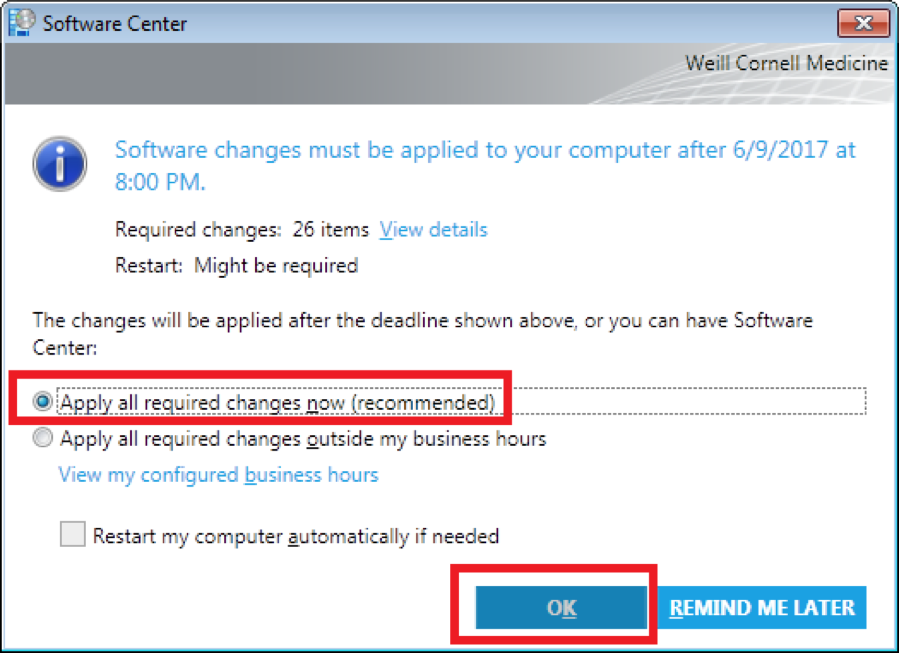 4. Follow the prompts to restart and successfully update your computer: