July 24, 2018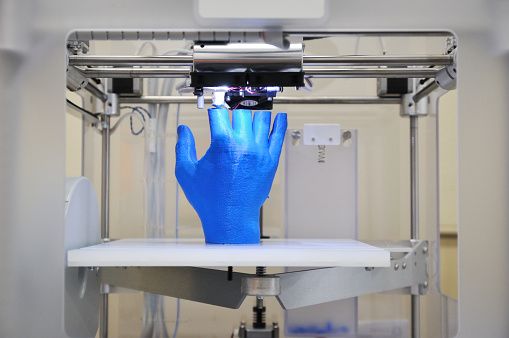 Ever passed by a mysterious machine in the Library humming and chirping at some mysterious task? You've probably already seen the 3D printer, but you might not know what it can do. Come learn more with Andrika Thomas, the CTSC's 3D printing specialist!
Workshop schedule:
i2b2 from 11:00 – 11:30 am
REDCap from 11:30 am – 12:00 pm
3D Printing from 12:00 – 12:30 pm
Thursday, July 26, 2018
11 a.m. – 12:30 p.m.
Weill Cornell Library Surface Hub
1300 York Avenue, New York, NY
Hosted by the Clinical & Translational Science Center
About ARCH
Architecture for Research Computing in Health (ARCH) matches investigators with tools and services to obtain electronic patient data to recruit patients, conduct chart reviews, apply for grants, and test hypotheses.  ARCH tools and services include: 
REDCap/SUPER REDCap – Collect novel measures from participants, annotate existing data from Epic/Allscripts, export data directly to SAS or R, and populate case report forms with data pulled directly from EHR systems
i2b2 – Obtain patient counts directly from the EHR, answering questions like "How many patients had a colonoscopy in 2015?" or "How many patients with diabetes have also had an amputation?
EHR reporting – Get detailed, patient-level data on a one-time or recurring basis from Epic/Allscripts
For more information, please visit http://arch.weill.cornell.edu. ARCH receives financial support from New York-Presbyterian Hospital (NYPH) and Weill Cornell Medical College (WCMC), including the Clinical and Translational Science Center (CTSC) (UL1 TR000457-06) and Joint Clinical Trials Office (JCTO).
Workshops: 11 a.m. – 12:30 p.m. on LAST THURSDAY OF EVERY MONTH
If you're used to coming to the workshop for help with i2b2 and/or REDCap, don't despair! Help will still be available in the form of office hours. CTSC and/or ARCH personnel will be available every Thursday between 11 a.m. – 12 p.m. to provide one-on-one assistance with these tools to anyone in need. To reserve an "office hours" slot, please email arch-support@med.cornell.edu by 5 p.m. the Wednesday before the day you'd like to stop by.