As part of ongoing efforts to ensure a secure computing environment and HIPAA compliance, the Information Technologies & Services (ITS) department has implemented Microsoft's System Center Configuration Manager (SCCM) product. SCCM is an industry standard software deployment system designed to improve workstation security by automatically installing security patches and software updates.
Included is the ability for ITS to deploy security and application updates seamlessly with minimal impact to normal computing operations and the ability for users to choose a more convenient installation time for updates (including restarts, where necessary) to limit disruptions.
We highly recommend that you reboot your computer as soon as you receive the prompt. If you do not restart your computer within the designated timeframe mentioned in the pop-up window, your computer will reboot automatically, and you may lose your work if it was not saved.  
To apply the updates:
1.     Click the pop-up window on the bottom right-hand side of your screen.
On Windows 7: 


On Windows 10: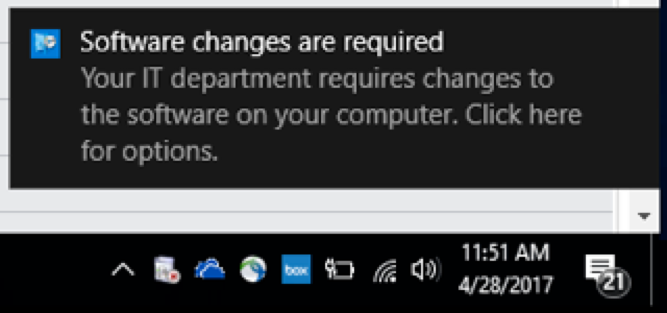 2.     If you do not see the notice, click on the SCCM Notification icon:
3.     On the Software Center Window, select Apply all required changes now, and click OK.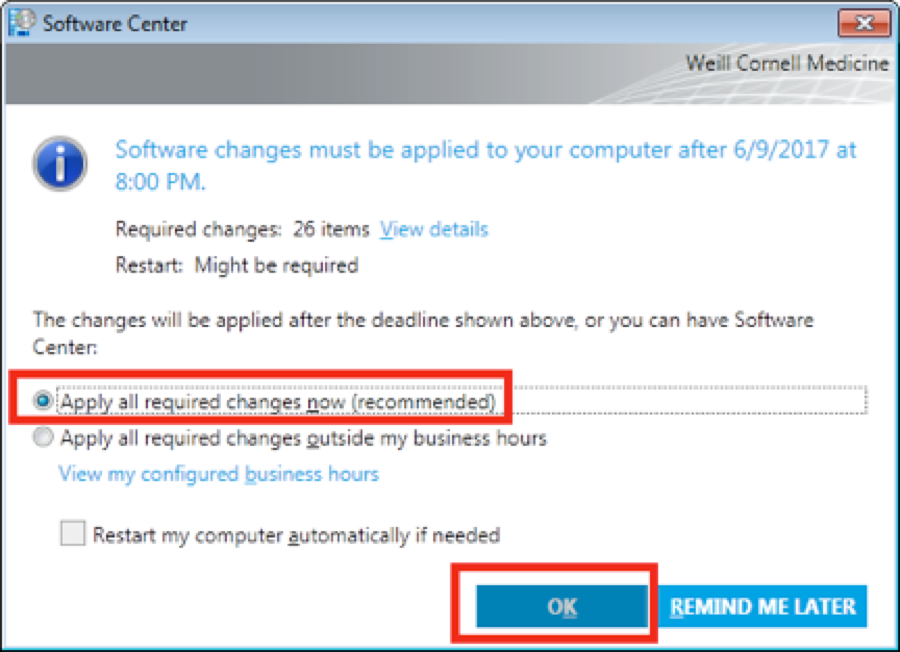 4.     Follow the prompts to restart and successfully update your computer: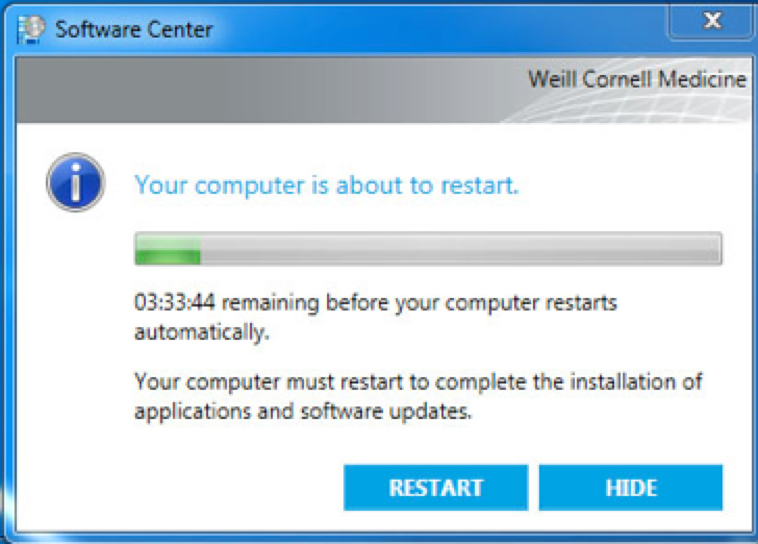 Visit Microsoft's website for the latest security advisories.