WCM App Store is an application installed on ITS-managed Mac computers that allows you to download approved and compatible software to your device.
1. Click the WCM App Store icon on your dock. 
2. Or, click on Finder to access your list of Applications, and click WCM App Store.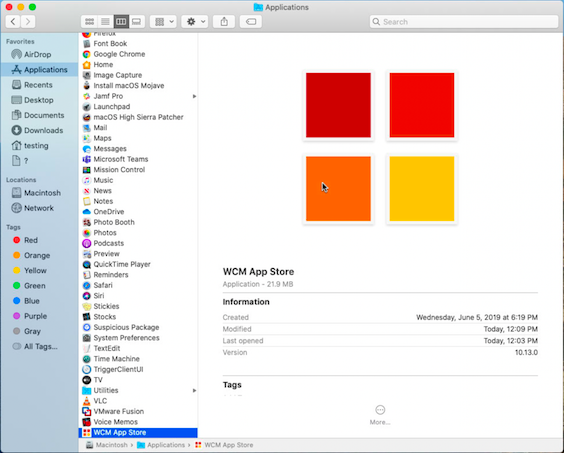 3.  A new WCM App Store Window will open with a selection of software applications you can install. Click the Install button to perform the installation.