June 28, 2018
Since its inception, our Web Directory at directory.weill.cornell.edu has been one of the most practical, easy-to-use everyday tech tools available WCM. The site serves as the college's white pages, allowing you to search for identifying information about your colleagues like name, title or department.

In late May, the ITS Security and Identity Management Team made a good thing even better when they added browse and search functionality to the tool. Now, users can browse or search for a department, like Radiology or Medicine, and determine its location, contact number, the names of the Department Administrators, and all staff, faculty and student members belonging to the unit.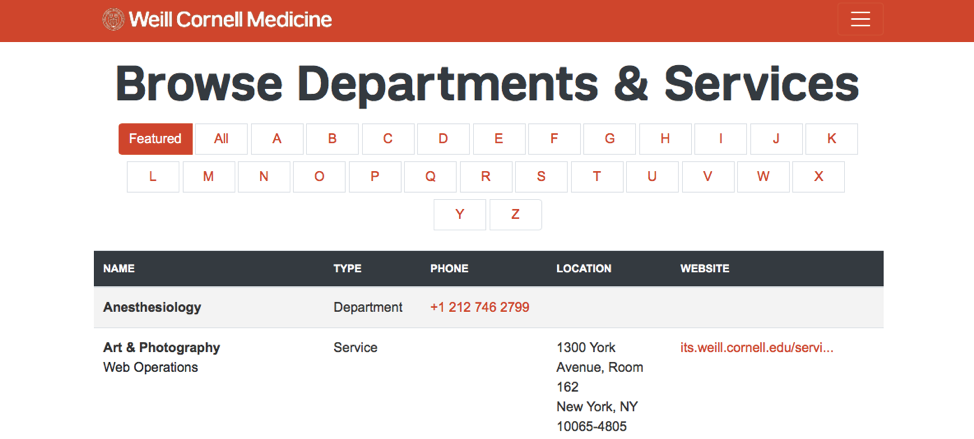 Users can also browse or search for a service, like Notary. Need to know where the Office of Student Financial Aid is? Just do a search in the Web Directory. If you're not totally sure what you're looking for, the Browse function lets you skim through departments and services alphabetically.
ITS also made some exciting backend changes to site. It has now been optimized to meet WCM user interface (UI) policies, and it was built on an Amazon Web Services (AWS) instance, which is expected to reduce hosting costs and improve site resiliency. For more information about using AWS at WCM, contact its-ccoe@med.cornell.edu.