ITS offers a 5-year AV service agreement for all compliant AV systems in a given conference room, auditorium, or training room. Departments and administrators that use our service have the benefit of an in-house AV system support team that, unlike an external vendor, offers quick response times to numerous issues, with no additional costs. This means fewer headaches for administrators concerned with budgeting, maintaining high cost effectiveness, and room uptime.    
What's Included
Our services include the following:
24/7 AV system monitoring
Remote user telephone support (response time is within the hour)
Remote diagnostics & troubleshooting
Video teleconferencing (VTC) configuration & management
5-year hardware repair/replacement warranty
On-site troubleshooting (1-4 hours

*

)
On-site training sessions
Quick reference cards
Integrated door panel calendars
Integrated phones
Temporary equipment during repairs

*

4 performance maintenance visits per year
*Location dependent

Compared with external vendors, the AV system support team is able to offer more remote and hands-on support, faster response time, and mitigate costly fees for repairs and service charges.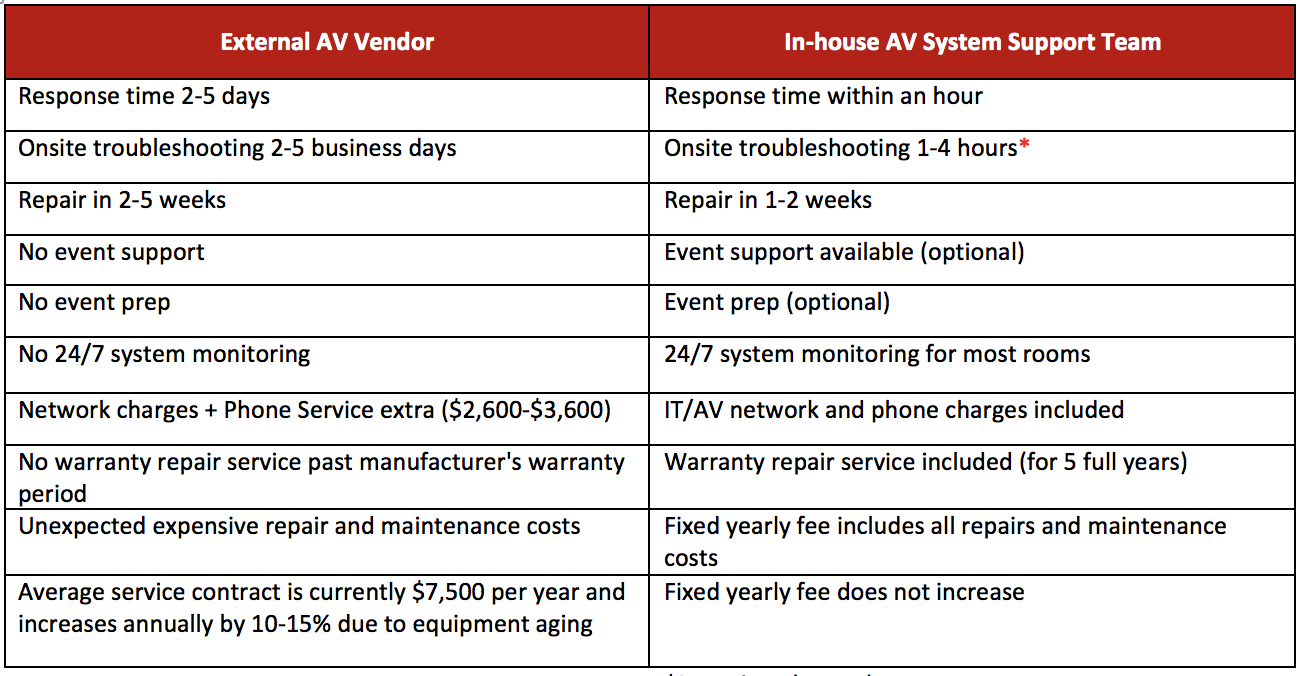 *Location dependent
Cost and Fees
Current pricing for this service is available on our Rates page under the "Video Conference Rooms" category. View our comparison of features: