May 20, 2022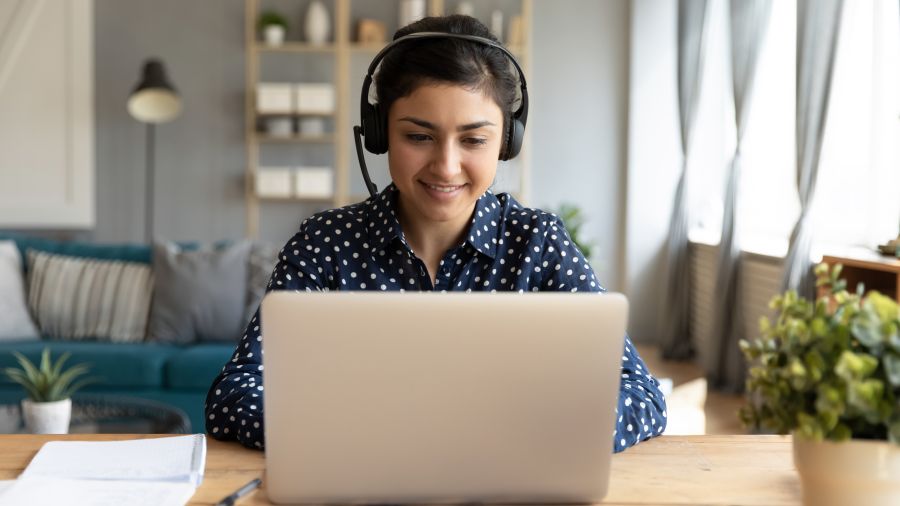 Starting Tuesday, May 17th, Wells Fargo began to transition the way they send email notifications about payment reimbursements. You receive these email notifications when you submit a Payment Requisition or Travel & Expense eForm in WBG, and choose to have your payment issued via direct deposit. 
What is changing with the way Wells Fargo sends notifications?
Wells Fargo will now send emails using Zix encrypted email messaging rather than Secure Document Delivery (SSD). 
Remittance emails will be sent from PaymentRemittanceInformation@wellsfargo.com instead of SecureDelivery@wellsfargo.com

.

The subject line will be "Payment details from <<the name of the company paying you>> sent by Wells Fargo." 
These emails may have the EXTERNAL tag on them, but they are not spam.
What do you need to know?
Instead of signing on to SDD each time you retrieve remittances, you will register for the Zix service once. Once registered, you will sign-on by entering your password. 
Beginning May 17, whenever you receive a payment from Wells Fargo, they will send the remittance information by encrypted email. There is no change to the way payments are processed.
Going forward, the email containing your payment remittance information will look similar to this example: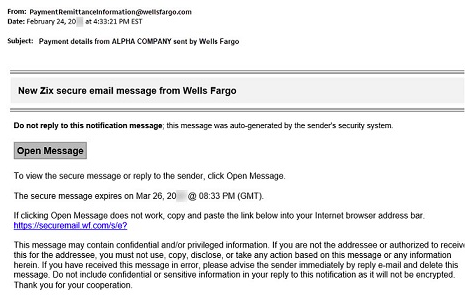 Note: Email messages will never include requests to update personal information. Be assured that we will not update personal information by asking you to select links to validate information.
What do you need to do?
The first time you receive a Zix secure email from Wells Fargo, you will be asked to register and create a password for sign-on.

The username for your account is your email address. 
If you have multiple email addresses, you will need to choose the address to which the notification was sent.

After successfully signing on, you will be able to read the message, then open and save attachments.
Wells Fargo will send an email for each remittance payment.

Each email will list its specific 30-day expiration date.  
Please reach out to the company paying you if you need the remittance resent after it has expired.

You may be required to perform secondary authentication if you retrieve uncollected SDD remittance information after the authentication change in June.
Additionally, beginning in June, if you use the Supplier Analysis & Onboarding (SAO) online portal, you will need to create a user name and password when you register for payments or update payment information. We'll send additional information to you about this change before it begins. 
Additional resources
For additional information on registering and using Zix encrypted email, review the following resources:
Questions?
Contact the Electronic Commerce Services (ECS) Delivery Team at 1-800-851-8311, option 4, Monday through Friday, 7:00 a.m. to 10:30 p.m. Eastern Time.