How do I search for NYP contacts in Outlook/Webmail?
NYP is still in the process of migrating to Office 365 for its email system, so it is currently not possible to search for updated NYP contacts using the Global Address Book in Outlook or Webmail.  Later in 2022, we will work with NYP to re-visit options for a possible shared Outlook Address Book, so please stay tuned for more info.
If you are a WCMC employee and you need to search for an NYP contact, you should use the WCM Directory.
Who is listed in the WCMC Directory?
The directory contains information about the following types of active people:
employees at WCMC and WCMC-Qatar
faculty and non-faculty academics at WCMC and the WCMC Graduate School
students (although published information may be limited due to FERPA)
affiliates, such as NYP, HSS, or volunteers
Can I remove my contact information from the WCMC Directory?
In accordance with our Directory Policy, all WCMC employees must publish current contact information in the directory. This includes:

Phone numbers
All WCMC employees must have one phone number listed published to WCMC/NYP (preferably the employee's direct number, otherwise a department number). All exempt employees and faculty must have one phone number published publicly, meaning it is searchable on the Internet (preferably the employee's direct number, other a department number). This number need not be published publicly for non-FLSA exempt employees.
Email addresses
All WCMC employees must have an email address published publicly. Only email addresses at the following domains are permitted to be published publicly or to the institution:
@med.cornell.edu
@cornell.edu
@nyp.org
@mskcc.org
@rockefeller.edu
@hss.edu
Personal email addresses or other professional email addresses not ending in one of the above domains can be set to "Emergency" in order to receive important alerts from the college.
Locations
All WCMC employees must have a location published publicly. Valid locations are available from the directory drop-down menu.
Who can see my information in the WCMC Directory?
Some information in the directory is required to be public, meaning all users, even those outside of WCMC, can see it (see more information on this). You will notice "Publish to" dropdown menus next to certain fields requesting your contact information. These dropdown boxes control settings of who is able to see your information. These definitions apply to the options for publishing various data:
Public: Viewable by all users (e.g., accessible to the Internet)
WCMC: Viewable by users logged in to the directory or users accessing from within the WCMC network
Department: Viewable by members of your primary department
Emergency: Not viewable, but accessible to emergency contact systems
Where does the data in the WCMC Directory come from?
The directory is fed from a variety of sources including:
WOOFA: Faculty Affairs system for tracking faculty appointments
SAP: Human Resources-maintained system for tracking employees
POPS: Physicians Organization Profile System, for tracking clinical contact information
AMCOM: NewYork-Presbyterian Hospital phone directory
Avaya: WCMC's phone system
Jenzabar: Student systems
NetID2: NYP employee feed
Is the data in the WCMC Directory shared with other applications?
Data in the directory is or will be used by a variety of applications, including VIVO and Office 365. For example, Office 365 uses your preferred name and title for your college email account. Generally speaking, the following types of data are shared with other applications:
Preferred name
Email (depending on visibility)
Phone number (depending on visibility)
Location (depending on visibility)
Headshot (depending on visibility)
Can I include a photo of myself in the WCMC Directory?
Yes. All WCMC employees are encouraged to publish a professional business headshot to the directory. This can be done by logging into the system with your WCMC credentials, and then uploading your headshot to your profile (photographs must be a minimum of 200 pixels wide and 72 DPI in resolution). 
Published photographs will synchronize with Microsoft Outlook, Microsoft Lync, and other downstream systems that use directory data.
Acceptable photographs
All directory photos should meet these requirements:
Photographs must include the face, head, and shoulders in a plain background not cropped too closely to the head.
Photographs must be in color.
Individuals should be posed and in professional attire.
Photographs must be a minimum of 200 pixels wide and 72 DPI in resolution.
Photographs must have been taken within the past five years.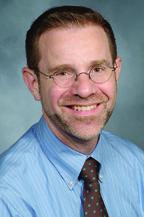 Example of an acceptable directory headshot
Unacceptable photographs
The following types of photographs are subject to removal if uploaded to the directory:
Selfies
Pictures taken with a cell phone
Action or candid shots (such as sitting at a desk, giving a talk, or during a meeting)
Photographs with poor resolution (e.g., blurry or pixelated)
Where to get a professional headshot
WCMC employees may have a professional photograph taken in Art & Photography by contacting Patricia Kuharic at pkuharic@med.cornell.edu.
How do I fix incorrect information in my WCMC Directory profile?
There are some fields you can update yourself, including phone numbers and locations.
Other fields, like title, department, and email address, are verified by other departments, like Human Resources. 
To change your legal name
Please complete and submit a Personal Data Change Form to Human Resources-IMS .
To change your title, department, or administrator/manager
Please contact your Department Administrator, who may submit an Employee Change Form to Human Resources-IMS .
Can I download search results from the WCMC Directory?
Yes. Users who log into the directory may download search results in a spreadsheet format. For example, let's say you want a list of current Department Chairs at WCMC. Search for "Chair," and your search will return a list of current Department Chairs. Click on the "Download..." button and select the format you would like to download the information.
How does the WCM Directory integrate with the Emergency Notification System?
The Emergency Notification System (Everbridge) is used by WCM to alert our community during emergencies. The directory links to the Emergency Notification System and supplies the contact information used.
Be sure to enter all of your emergency contact information, including where you can be reached during off-hours (home telephone, cell phone). You can select "Emergency Only" in the "Publish To" dropdown menu if you do not want the contact information displayed to others in the directory. More information on the Emergency Notification System at WCM is available at https://emergency.weill.cornell.edu/UpdateWCA.
Can I use data in the WCMC Directory to create an advanced report?